Restaurant Info.
[Name]
焼肉桃苑
Yakiniku Touen
[Opening Hours]
Lunch 11:30〜14:00
Dinner 17:00〜23:00 (L.O. 22:30)
Closed Tuesdays
(However It will be opened if it is a holiday, and will be closed the following day.)
[Credit Card]
Visa, Master
[Smoking/Non Smoking]
Non-Smoking
■One of the oldest Korean BBQ restaurant in Okayama, since 1974. Some vegetarian menu is available. Please ask details.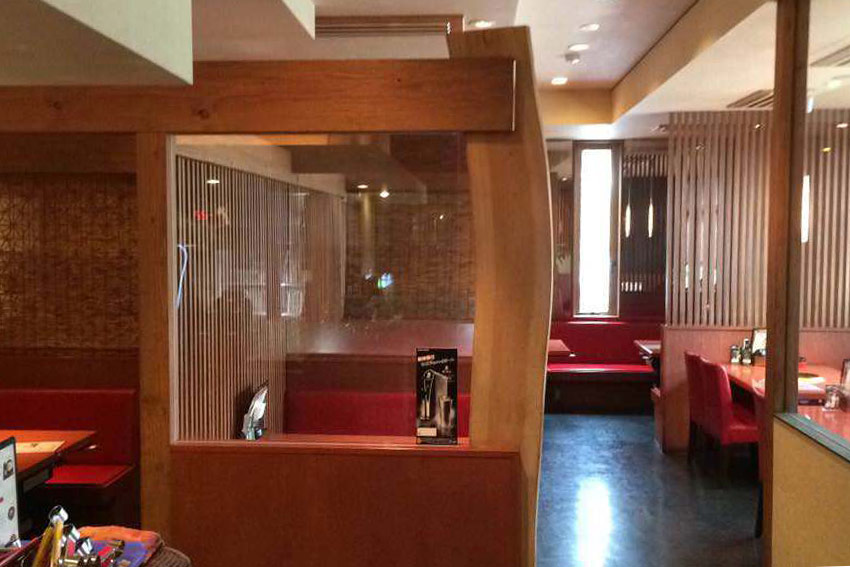 Set Meal

EXCLUSIVE LUNCH

※tax excluded

Special Wagyu beef meal

Sat,Sun and National Holidays only

■Top quality Wagyu beef and Today's small potion of meat(Chiken or Pork)
■Home mada Namul(Seasoned vegetables)
■Seaweed soup
■Kimchee(Korean pickles)
■A bowl of rice(free refill)
■Beverage
・Coffee(hot/cold)
・Homemade Korean sweet tea Sujeonggwa(hot/cold)
・Coca Cola
・Ginger Ale
・Oolong Tea
・Melon Soda
・Orange Juice

1,400yen

Yakiniku BBQ

Recommendations

※tax excluded

Extra premium grilled tongue seasoned with salt

特上タン塩焼き/Shio Tan

Meat dish made using the tongue called "extra premium tongue," seasoned with salt. Very popular in our restaurant.

970yen

Marbled Wagyu beef sparerib

霜降りカルビ/Shimohuri karubi

Among the Japanese Wagyu beef A-5 short ribs, we cut out only the most marbled part carefully.
It is the taste of bliss!

Marinated/Salted
1,680yen

Premium beef skirt

桃苑ロース(ハラミ)/Touen Rosu(Harami)

Meat dish made using a cut from the diaphragm called "premium skirt."

Marinated/Salted
750yen
1/2 portion 450yen

Premium beef rib

中落カルビ/Nakaochi Karubi

Meat dish made using a cut from the diaphragm called "rib."

Marinated/Salted
750yen
1/2 portion 450yen

Chicken thigh

とりもも/Tori Momo

Meat dish made using cuts from the chicken thigh.

Marinated/Salted
690yen
1/2 portion 420yen

Other Yakiniku BBQ

※tax excluded

Side Dishes

Recommendations

※tax excluded

Assorted 4 Namuls

ナムル4種盛り/Namuru 4 syu mori

Marinated 4 Kinds Namul(Korean Seasoned Vegetables) Royal Fern, Bean Sprout, Spinach, Carrot and Raddish



480yen

Row Beef Omasum

生センマイ/Namasenmai

Is this delicious? Yes, of course! Enjoy with a hot chili sauce.



Marinated/Salted
780yen

Other Side Dishes

※tax excluded

Beverages

Recommendations

※tax excluded

Kirin Ichiban Draft Beer

Midium Mug 480yen
Pitcher 1,700yen

Asahi Super Dry Bottled Beer

680yen

Other Drink

※tax excluded