12
Quiet Village Curry Shop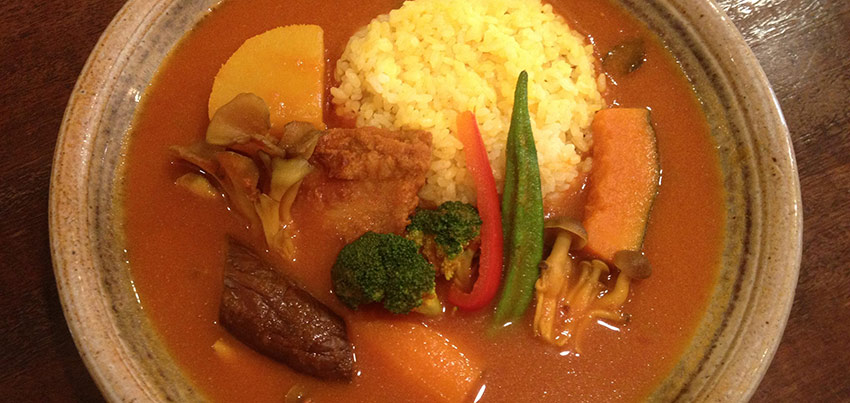 Vegetable Curry
Eastern Indian Curry
Eastern Indian style curry prepared by friendly couple.
Their curry is spicy but subtle and light. This shop is very famous and well-known for curry lovers all over Japan.
Often there is a queue in front of the shop on week ends lunch time. Queue is tiring, but trust me, it's worth joining the queue. Caution! Highly addictive.
Opening Hours
11:30〜till supplies run out.
Closed on Mondays
Address
1-6-43 Omotecho
Kita-ku, Okayama-city,
Okayama 700-0822