14
Nouvelle Ramen Hajikamiya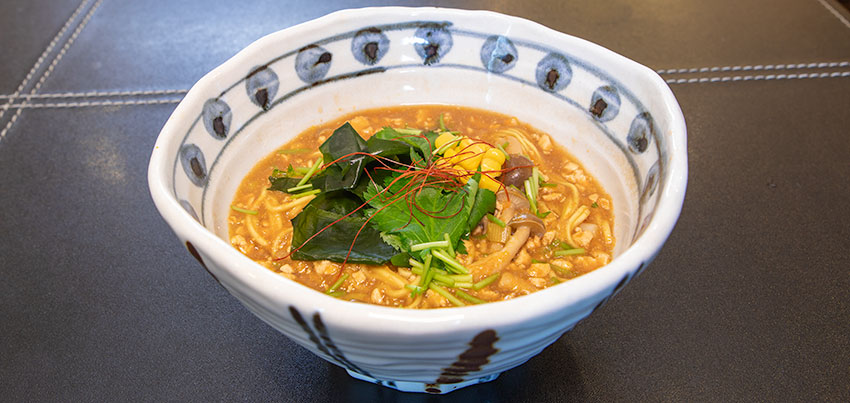 Vegan Miso Ramen
Not only for vegan but also for everyone. This is very healty taste.
A small ramen shop in Tamachi area.
Hajikamiya's Ramen is a healthy, new type of Ramen with Japanese traditional and discerning ingredients.
Sometimes ramens might be very oilly or fatty for you, but the chef from this ramen shop shows you a new type of ramen which is very Japanese. I think there are no such ramen shops around Okayama nor the other cities in Japan after this shop. Very unique and of course very tasty.
A new Ramen is out now! Hajikamiya chef has created 'Vegan Miso Ramen'. Ramen miso soup by Konbu kelp broth. You should try it.
Opening Hours
Tue 〜 Sat 11:30〜13:30/19:00~26:00
Sun 11:30〜20:30
Closed on Mondays
Address
1-1 Chuocho
Kita-ku, Okayama-city,
Okayama 700-0836