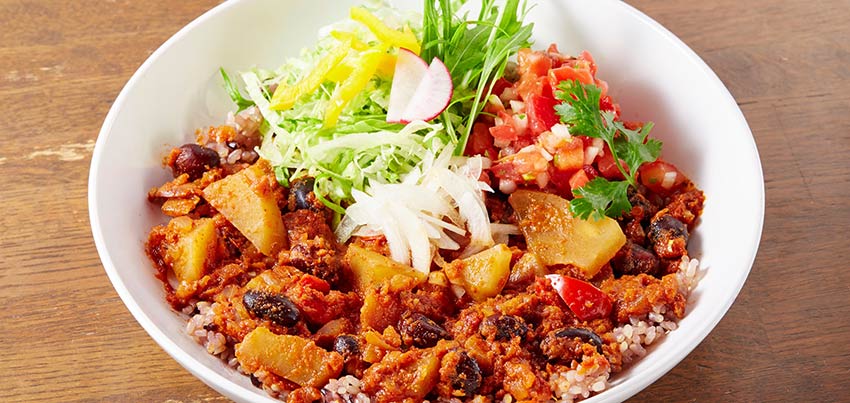 Vegan Chili Beans Taco Rice
One of the best Organic Tacos/Tacorice shop in Okayama.
Go straight to the north for a while from Okayama Plaza Hotel and you'll find a small red diner on the right. It's the Freedom Tacos.
Taco rice is a Japanese dish from Okinawan. Typical Taco rice consists of taco-flavored ground beef served on rice, frequently served with shredded cheese, shredded lettuce, tomato and salsa. Freedom tacos is using organic vegetables and brown rice. Also there are variety type of tequila and mexican beer.
Freedom Tacos is vegan/vegetarian friendly and the chef understand what is vegetarinism. He can prepare delicious Tacos and Tacorice without meat and cheese for you.
Opening Hours
Tue〜Fri 11:30〜14:30/18:00〜22:00
Sat, Sun and National Holidays 11:30〜16:00(L.O. 15:30)/18:00〜22:00
Closed on Mondays
(If a national holiday falls on Monday, it is closed the next day)
Address
1-15-20 Hama
Kita-ku, Okayama-city,
Okayama 703-8256